Meet Dr. Samuel Nelson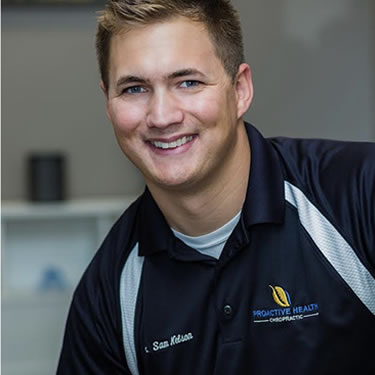 Chiropractic Journey
Dr. Samuel Nelson was born and raised in Southeastern Minnesota, where he was a multi-sport athlete in high school and played college football for Wartburg College in Waverly, Iowa. Sports-related injuries and an auto accident exposed Dr. Nelson to the benefits of regular chiropractic care at a young age. The benefits and pain relief of this care in his own life motivated him to be a provider of such care for others. As he has grown into his profession he has become very passionate about patient care and has fallen in love with the art that is Chiropractic.
Certified Chiropractic Sports Practitioner
Dr. Nelson earned his Doctoral degree from Northwestern Health Sciences University in Bloomington, MN where he also received his Bachelor of Science in Human Biology. He has also completed the necessary coursework and exams to be a Certified Chiropractic Sports Practitioner, which allows him to treat the highest level of athletes. He traveled with team USA wrestling to Oslo Norway for the 2021 world championships as a part of the sports medicine staff.
Training and Continuing Education
Shortly after graduation, Sam had specific, specialized, advanced extremity adjusting training from world-renown chiropractor Dr. Daniel McClure. Dr. Nelson also uses an extremity muscle testing protocol formulated by Dr. Mark Charrette that is used by thousands of chiropractors. Dr. Nelson is continually furthering his education to provide the best techniques and most knowledgeable service to his patients. Since 2018 Dr. Nelson has been assisting Dr. McClure in teaching at continuing education seminars on Advanced Extremity Adjusting, showing other chiropractors how to utilize the technique and provide the ability to adjust all extremities.
Board certified as a Certified Chiropractic Sports Practitioner by the American Chiropractic Board of Sports Physicians 2018.
Team Chiropractor on the sports medicine staff for team USA Wrestling, World Championships 2021.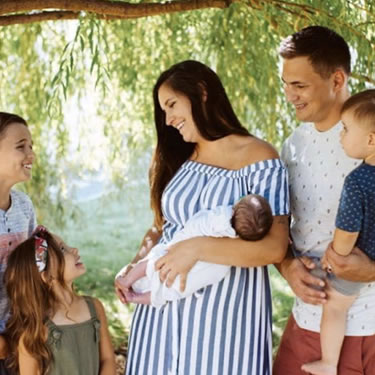 Outside the Clinic
Dr. Nelson loves spending time with his wonderful family. His wife, Julie, and four children – as well as their two dogs.
Restore your well-being without the need for medications or surgery. Contact us today to book your first visit! Same-day appointments are available.
---
Chiropractor Winona | (507) 533-8011